I decided to wear one of my favorite polishes yesterday, Color Club Magic Attraction. This is definitely one of my go-to polishes when I need a pick-me-up; it really sparkles like crazy and it makes me feel happy when I look down at my fingertips!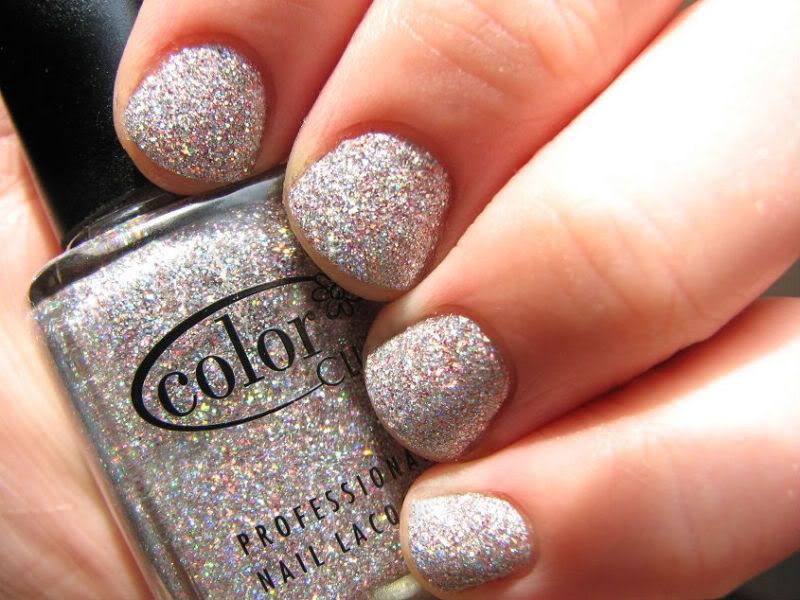 Magic Attraction, 2 coats in sunlight
Magic Attraction is a clear-based polish that is jam-packed with various sizes of holographic glitter that is incredibly vivid. There is also some rosy pink glitter, but it isn't nearly as noticeable as the larger holo glitter flecks. There may even be some silver in this, but I can't really tell.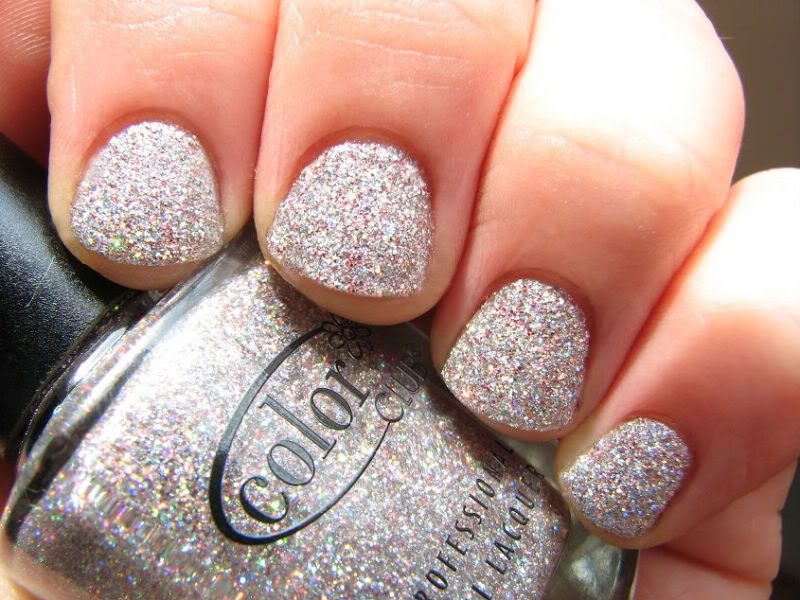 Bling bling!
The pink glitter is easily noticed in my photos... I had a hard time catching the holographic rainbows on camera, but you can see here that the polish kinda leans to the pinkish side.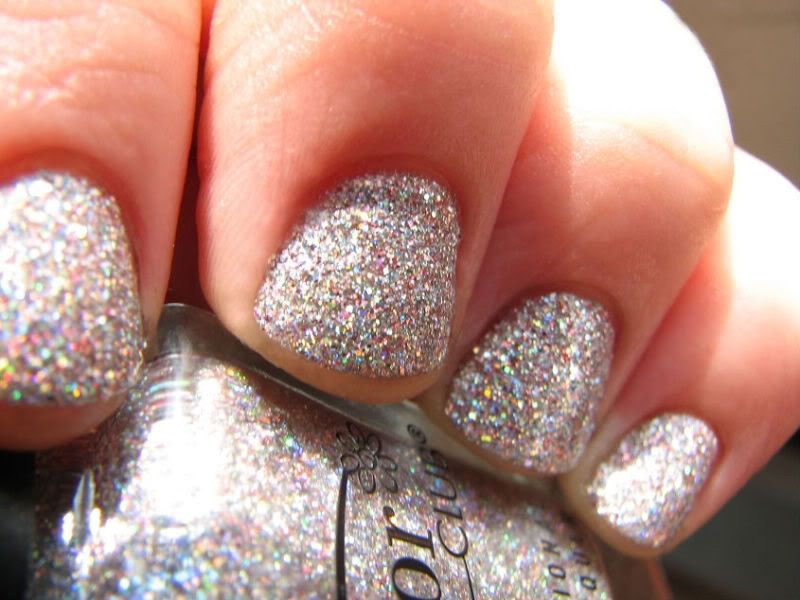 I see you, rainbow!
I tried taking several pictures to try to catch the best angles of Magic Attraction, but I could only get a SOMEWHAT good example of the glitter explosion when I took a blurry shot.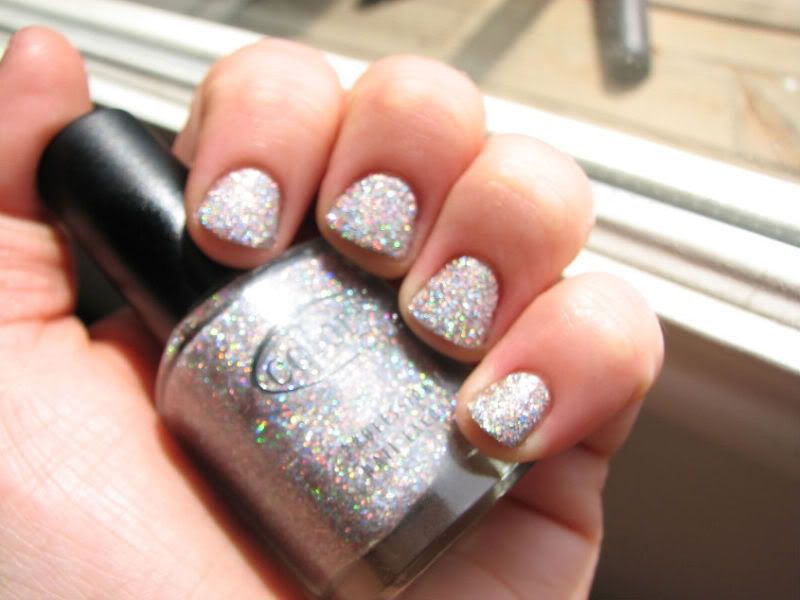 Out of focus!
This goes on easily for a dense glitter, it isn't goopy and it builds up nicely with a few coats. I would definitely recommend using a topcoat over Magic Attraction, though; since it does have quite a rough finish due to all the glitter! I didn't use a topcoat for these photos, but I usually use two coats of Seche Vite to get a smooth and glassy look. This polish wears like iron for me... I wore it once for nearly 5 days on top of Sally Hansen Nail Quencher and had no wear!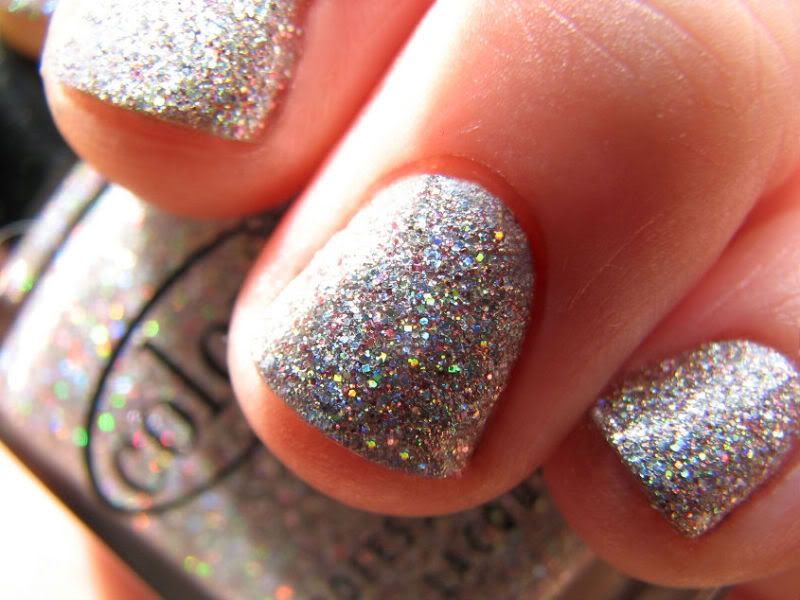 Close-up, partial sun
I have trouble using the paintbrush and acetone cuticle cleanup method when I use this and other polishes like it... the glitter just does not want to come off, and the acetone basically just loosens it on my cuticle. I'll take my rubber cuticle pusher and kinda pick the glitter particles off individually, so it gets to be quite a pain when I try cleaning up glitter manicures. I get frustrated especially when pieces of glitter get wedged under my cuticle! Annoying!
What are your favorite glitter polishes?
~Carley