During the summer Zoya unveiled their new Color Spoon program after a few weeks of speculation by the polish community. Zoya Color Spoons essentially give you a way to preview a polish before you commit to purchasing it. You can purchase a Spoon for 50 cents, and the 50 cents is credited toward a future purchase of polish at
zoya.com
. The spoons are actually an awesome product... they are nail-shaped swatches of real polish, so what you're seeing on the Spoon is exactly what you will be getting in the bottle. They are also shipped for free, so there really is nothing to lose!
I decided to see for myself what the Spoons were all about, and I was able to do so by taking advantage of Zoya's Free Spoon Friday promotion that was held on December 9th. I selected Edyta, Valerie, Isla, Ibiza, Robyn, and Tiffany.
They arrived promptly, and packaged in a flat bubble mailer. In the package along with my Spoons was a Zoya color catalog, which was a nice freebie! The Spoons themselves come nestled in a lovely plastic envelope with the Zoya logo on the front and back. I honestly wasn't expecting them to be packaged so nicely!
The Spoons aren't flimsy, they are made of rigid plastic. They come labeled with a barcode and their color name on the handle. The swatches are shaped ideally to hold against your fingertip to give you a better idea of how the color looks against your complexion.
I was surprised at the quality of the Spoons, I really wasn't expecting them to be much more than thin strips of plastic with color painted on them. The swatches are actual Zoya color pooled into the little spoon part, which you can see when you look at the back of the swatch.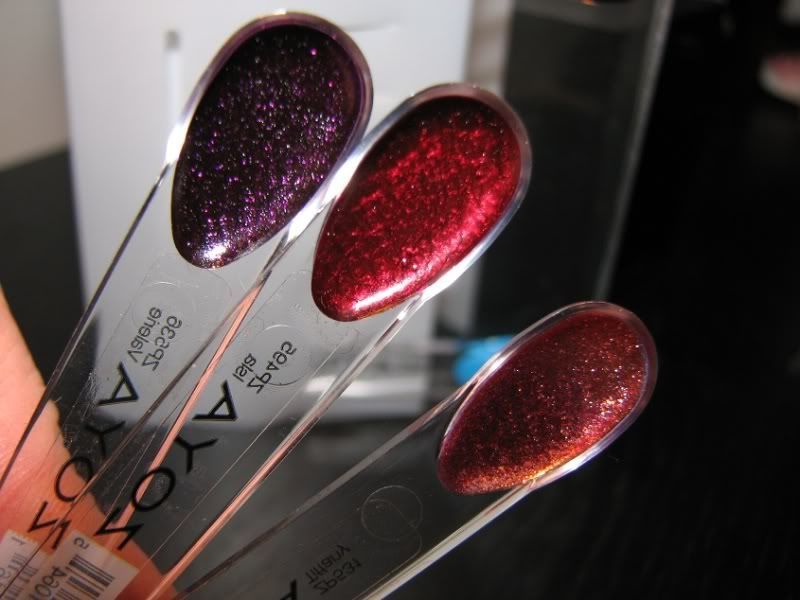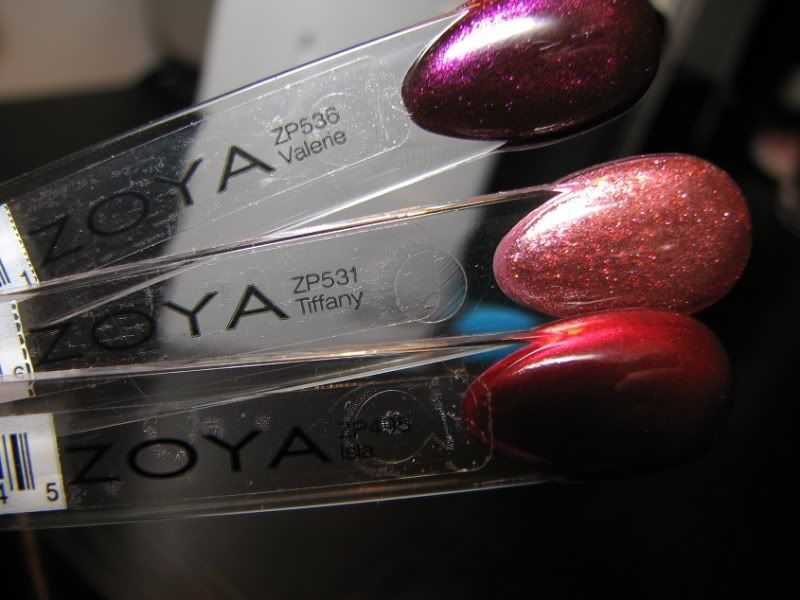 Overall I am very, very impressed and pleased with the Color Spoon program. The Spoons give you a true representation of Zoya's nail colors, and I really like the "try before you buy" aspect of the program. I really think this is something that sets Zoya apart from other nail polish companies... they truly think about their customers. This is a super convenient way to see if a color is right for you! You really can't lose anything by trying the Color Spoons out, since the 50 cents you pay up front ultimately ends up coming off a future purchase!
I am glad I decided to take advantage of the Free Spoon Friday promo! I plan on purchasing all of the colors I sampled! What do you think of the Color Spoon program? Have you tried it yet?
~Carley