A few years ago when Sally Hansen released the Nail Prisms line a couple other companies came out with similar collections that tried to mimic the duochrome and multichrome awesomeness that the Prisms were known for. Revlon's attempt was the Color Illusion line, and it had some beautiful duochromes.
Mocha Mirage is one of the duochromes from the Color Illusion collection, and I think it is fantastic! It has a rich metallic finish and in the sunlight it shows a beautiful rosy-copper color.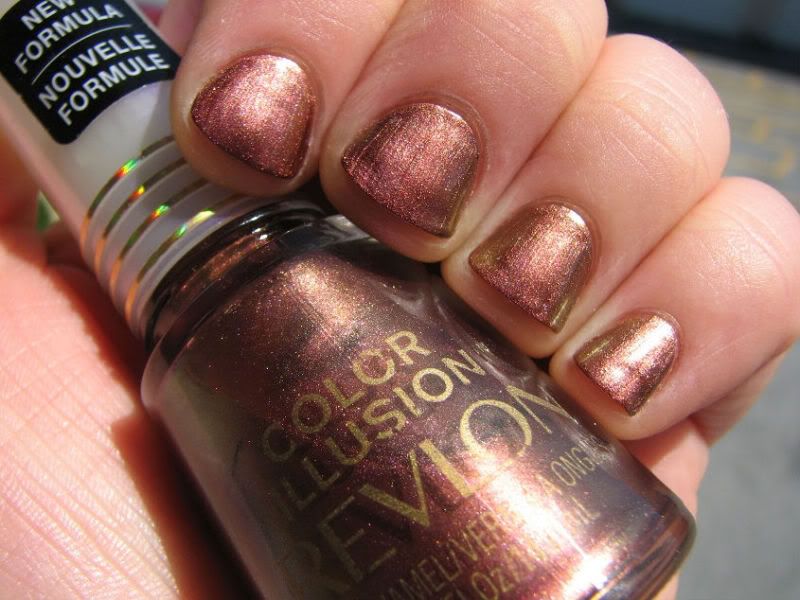 Mocha Mirage, two coats in full sun
In this shot the rosy hue is a little more apparent.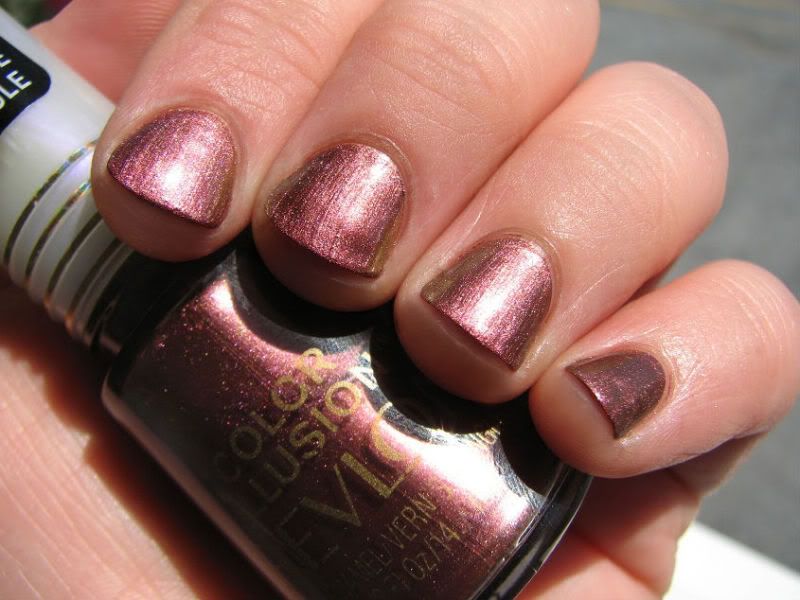 Do we see some gold tones making an appearance as well? This is a great duochrome!
Revlon really had a hit with this collection, but much like the Nail Prisms they eventually disappeared from drugstore shelves and never came back. There are too many amazing collections that eventually met this fate, and it is such a shame.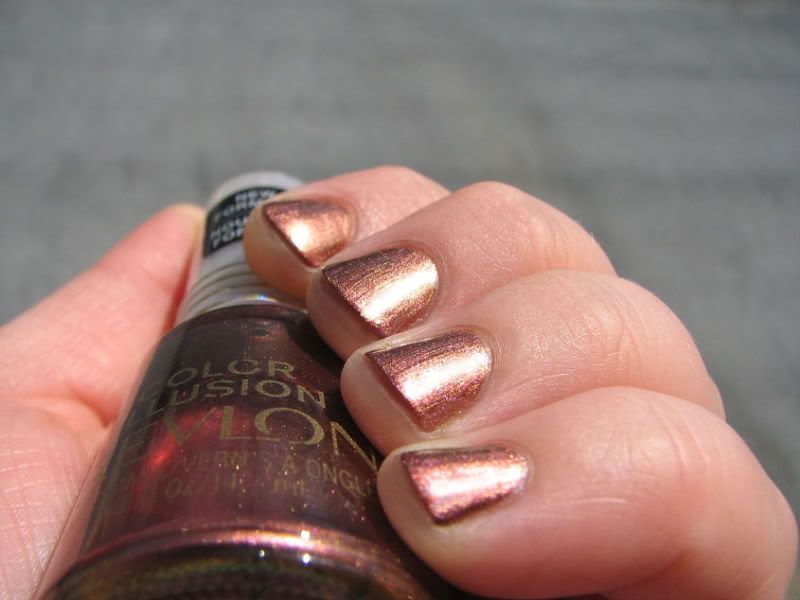 Here's a shot of Mocha Mirage in the shade. I love the way the bottle looks here! I think I would have named this color something else unrelated to coffee... I don't think this polish leans brown enough to warrant a coffee-centric name. I see more rose, gold, and copper. I am so not creative enough to name nail polish!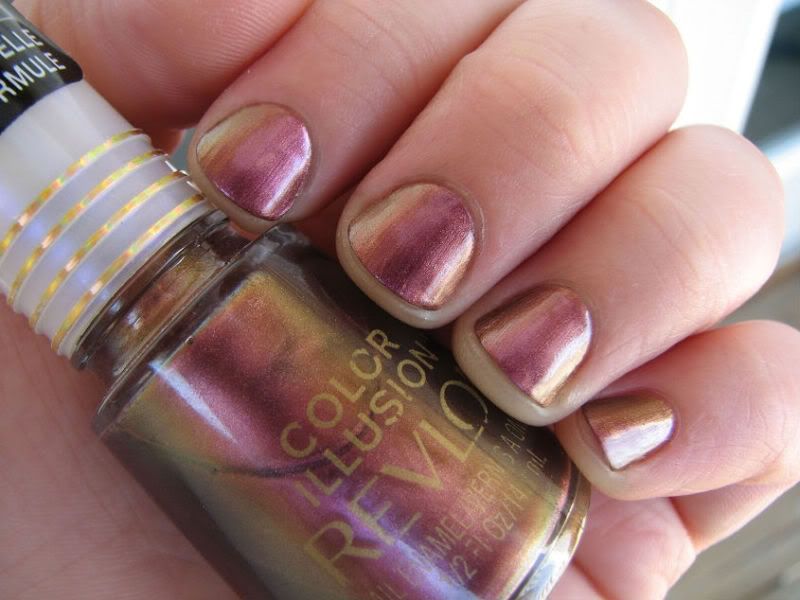 Overall I really love this nail polish. The color is unique and the formula is surprisingly good for an older Revlon. It isn't goopy or watery; it applied smoothly and only took two coats to get a great finish. I put one coat of Seche Vite on top and I got about 4 days of wear out of this manicure.
Unfortunately this line is discontinued, but you may be able to score them on eBay!
~Carley